---
---
Arcam A29 integrated Amplifier

Retail $1600.00
Buy It Now! $1199.00
Arcam's A29 integrated amplifier represents another major step forward for Arcam's stereo audio engineering. We set out to incorporate everything we have learned in almost 40 years to deliver an amplifier that will set new standards and provide class leading sound quality for the best possible reproduction of your music.
Drawing on the many years of amplifier design experience at Arcam, the A29 uses the best quality components and engineering practice to produce a product that will give many years of musical pleasure and reliable service.
With a class G amplifier, toroidal based power supply, acoustically damped chassis, complementary transistor output stages and exceptionally low levels of distortion and noise the A29 is capable of reproducing music with all its original authority and detail. Rest assured you will be hearing the music just as the artist intended.
The A29 have been designed to leapfrog the competition with a massive 80 watts per channel into 8 ohms and 175 watts into 4 ohms, allowing for huge extra power reserves from our latest generation class G topology that is both clever and efficient. During normal operation, distortion is measured in less than one part per million so that this massive power is deliver with total control and finesse.
There have been great strides made in improving audio sources and loudspeakers in recent years and the time is right to match them in the field of amplifier design. This ground breaking amplifier is a must audition amplifiers for music lovers who understand that power is nothing without control.
Arcam once again proves that class G amplification is the ultimate topology
Alex Sandulescu, Product Manager, Arcam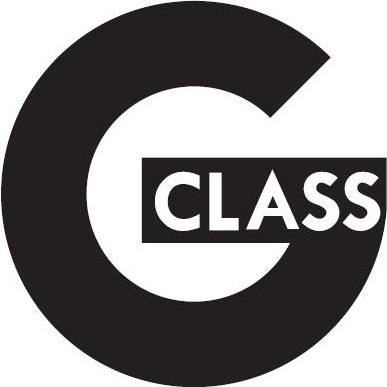 Technical Specifications
Integrated stereo amplifier
80W Class G amplification
On board PSU for 6V rSeries products
CR902 system remote control
Phono input configurable for line/MM
Large ergonomically designed aluminium knob
Low power 0.5W standby
Power meets control with the stunning Arcam FMJ A29 amplifier.

Power with control from Class-G amp
Drawing on over 40 years experience in amps, Arcam have set a new class standard for sound quality. Using a unique Class-G amplifier gives the A29 power generous power and incredibly low distortion. This means deep, powerful bass in even larger rooms and with low efficiency speakers. At the same time the subtlest detail is not lost on the A29, meaning the sound is just as the producer intended.
Bring out your records - phono stage as standard
When it comes to the vinyl revolution, the A29 takes a front row seat. The dedicated phono stage (Moving Magnet) built into the A29 is a high quality device in its own right. Unlike many integral phono stages that are simply there to make up the spec, the Arcam's has been carefully developed to provide low noise and high levels of detail within the music.
Hear music from your headphones as it should be - dynamic and revealing
Another revelation with the A29 is the headphone output. Like the phono stage, the headphone output has been painstakingly developed for excellent sound quality in its own right. Unless you own a high-end pair of headphones, the A29's output is good enough to do without a separate headphone amp. Crisp, punchy and low in background noise, listening to the A29 through headphones is a revelation.
Power up your rSeries
With its dedicated accessory socket at the rear, the A29 offers a high quality power supply to the Arcam rLink or rBlink accessories. Alongside the phono stage there are six line level inputs, a recording output and a pre output for adding a larger power amplifier at a later date. If you don't have a turntable, then the phono input can simply be switched to a line level input.
Practical upfront
On the front panel, an aux-in sits alongside the headphone socket, making this ideal for connecting an occasional source like a smartphone, MP3 player or iPod. Finally, the A29 comes with a comprehensive remote control that switches sources, controls volume and balance and also selects display brightness options, including the ability to switch it off altogether.
A powerful heart for a serious hi-fi system, the Arcam A29 intensifies your listening experience.
Celebrating 40 Years In Business!
Sound Seller: Your Yamaha Connection
New RX-V, CX-A, MX-A, A-S, R-S & RX-A Advantage Models for 2017.  Don't forget to audition all our CD Players, Blu-Ray Players, Integrated Amps, and our Home Theater Receiver options from Yamaha
Shipping
Free shipping to lower 48 states only. 
AK HI PR and international buyers please contact us for accurate shipping rates.
All packages are shipped Double-Boxed and Fully Insured to guarantee safe delivery 
Please note, our policy is to ship only to the credit card billing address. If you are paying with Pay Pal your address must be confirmed.
If item needs to be shipped to an alternate address, please contact us for approval, prior to purchase.
Packages are shipped by FedEx ground service. FedEx Express available for air shipments. For details, please contact us with your zip code and service request.. 
Payment
For your convenience, the following methods are accepted for payment:
Pay Pal 
Call 800-826-0520 to pay by credit cards directly
Store Return Policy 

Defective items will be exchanged within 14 days from delivery. After 14 days, please contact the manufacturer. 
Defective item returns must be in the manufacturer's original packaging, in like new condition, including all packaging material, shipped double boxed and fully insured 
Item is guaranteed to be as described. If a refund is desired, we will refund your full purchase minus a 15% restocking fee.  The item must be as sold, unopened, and in a re-sellable condition. Return shipping costs to seller will be the buyer's responsibility. Please contact us with any questions in advance.
Special Delivery options and conditions
Alaska Hawaii Puerto Rico and international buyers please contact us with your complete address and telephone number for accurate shipping rates. We give discounts that are not calculated by the Ebay shipping quote system.

Call 800-826-0520 to pay by credit cards or to talk to our friendly staff!
---