---
---


Auctiva's FREE Scrolling Gallery will enhance your listings.
This listing is for ONE Arcam A49 integrated amp.
We have one of these rare beauties available as an open box unit. 
There is a small blemish in the finish at the top center of the front faceplate.  
The good news is that because of this minor imperfection; you save a huge amount of money on this one of a kind powerhouse amp!


Retail on this unit is normally $5749.00 and I'd easily pay more for this kind of sound. 
The good news is you don't have to on this one.  Our price is $3495.00.
The first 3 photos are stock photos. The others are of the actual unit.
***
 It plays the first 50 watts in pure class A output! 
  (If you are not sure what that means, read Arcam's paper on amplifier classes at link below.)



http://www.arcam.co.uk/ugc/tor/a49/Amplifier%20Class%20FAQ/Amp%20class_FAQ_260814_D.pdf



Arcam's A49 integrated amplifier represents the pinnacle of Arcam's audio engineering. We set out to incorporate everything we have learned in almost 40 years to deliver an amplifier that will set new standards and provide class leading sound quality for the best possible reproduction of your music.
Drawing on the many years of amplifier design experience at Arcam, the A49 uses the best quality components and engineering practice to produce a product that will give many years of musical pleasure and reliable service.
With a class G amplifier, toroidal based power supply, acoustically damped chassis, paralleled transistor output stages and exceptionally low levels of distortion and noise the A49 is capable of reproducing music with all its original authority and detail.  The A49 features dual mono volume controls and a balanced signal path all the way though the product together with distortion nulling input multiplexers. Rest assured you will be hearing the music just as the artist intended.
The A49 has been designed to leapfrog the competition with a massive 200 watts per channel into 8 ohms and 400 into 4 ohms. It delivers 50 watts in pure class A mode while allowing for huge extra power reserves from our latest generation class G topology that is both clever and efficient. During normal operation, distortion is measured in less than one part per million so that this massive power is deliver with total control and finesse.
There have been great strides made in improving audio sources and loudspeakers in recent years and the time is right to match them in the field of amplifier design. This ground breaking amplifier is a must audition amplifier for music lovers who understand that power is nothing without control.
We considered having a volume control that went up to 11 - it really goes THAT loud!
Peter Kuell - Senior Engineer, Arcam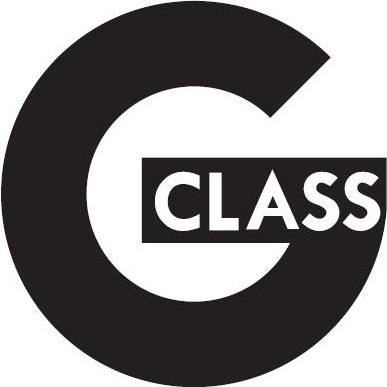 Technical Specifications:
Continuous power output, per channel, 8Ω
Both channels driven, 8Ω,20Hz-20kHz, 0.2% THD - 200W
Single, 4Ω, at 1kHz - 400W
Inputs - Phono (MM) cartridge
Input sensitivity at 1kHz - 5mV
Input impedance - 47kΩ +100pF
Frequency response (ref. RIAA curve) - 20Hz-20kHz +/- 1dB
Signal/noise ratio (Awtd) 50W, ref. 5mV input - 80dB
Overload margin, 5mV at 1kHz - 20dB
Inputs
Nominal sensitivity - 1V (RCA), 2V (XLR)
Input impedance - 10kΩ
Maximum input - 8V (RCA), 15V (XLR)
Frequency response 20Hz-20kHz +/- 0.05dB
Signal/noise ratio (Awtd) 50W, ref 1V/2V input - 105dB
Preamplifier output
Nominal output level - 1.15V (RCA), 2.3V (XLR)
Output impedance - 47Ω (RCA), 200Ω (XLR)
Headphones output
Maximum output level into 600Ω - 4Vrms
Output impedance - 1Ω
Load range - 16Ω-2kΩ
General
Power consumption (standby) - <0.5W
Dimensions & Weights
W x D (inc. speaker terminals) x H (inc. feet) - 433 x 425 x 171mm
Weight (net) - 19.7kg
Weight (packed) - 21.4kg
EAN/UPC code
Store Phone 800-826-0520
Retail $5,749.00
Buy It Now $3,395.00
Sound Seller: 
Your Yamaha Electronics Connection
New RX-V, CX-A, MX-A, A-S, R-S & RX-A Aventage Models for 2015.
Don't forget to audition all our CD Players, Blu-Ray Players, Integrated Amps, and our Home Theater Receiver options from Yamaha.
Shipping

Free shipping to lower 48 states only. AK HI PR and international buyers please contact us for accurate shipping rates.
All packages are shipped Double-Boxed and Fully Insured to guarantee  safe delivery 
Please note, our policy is to ship only to the credit card billing address. If you are paying with Pay Pal your address must be confirmed.
If item needs to be shipped to an alternate address, please contact us for approval, prior to purchase.
Packages are shipped by FedEx ground service. FedEx Express available for air shipments. For details, please contact us with your zip code and service request.. 



Payment


For your convenience, the following methods are accepted for payment:

Pay Pal 
Call 800-826-0520 to pay by credit cards directly

Returns

  

We do not offer free auditions. Defective items will be exchanged within 14 days from delivery. After 14 days, please contact the manufacturer. 
Defective item returns must be in the manufacturer's original packaging, in like new condition, including all packaging material, shipped double boxed and fully insured 
Item is guaranteed to be as described. If a refund is desired, we will refund your full purchase minus a 15% restocking fee.  The item must be as-sold, unopened, and in a re-sellable condition. Return shipping costs to seller will be the buyer's responsibility. Please contact us with any questions in advance.
Alaska Hawaii Puerto Rico and international buyers Please contact us with your complete address and telephone number for accurate shipping rates. We give discounts that are not calculated by the Ebay shipping quote system.
---